In basic terms, a grow tent is a tent used specifically to grow plants in. Grow tents, also called grow rooms, are collapsible tents that allow you to grow your plants indoors. With a grow tent, you can create a garden eco-system that's separated from the rest of your indoor space. They're perfect for spaces that aren't usually ideal for growing, like a garage or closet.
Grow tents come in a wide variety based on the size, feature, and price that work best for you. Most tents have a fabric exterior that sits on a rigid frame. They have a silver reflective coating on the inside to keep the room nice and toasty for your plants. The best grow tents will have ample air pockets for ventilation, viewing windows, a sturdy zipper, and good insulation to prevent water leaks.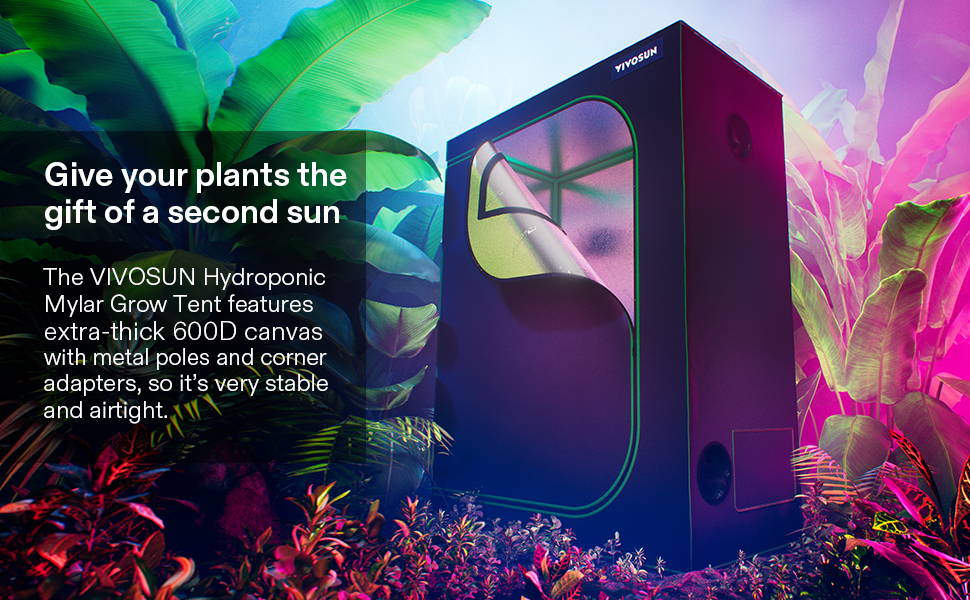 Garden Year-Round

With indoor grow tents, your success with all types of plants in every season is only limited by your growing practices and abilities. No matter what the weather outdoors, with the right tent setup, a little practice and experience, you can grow fruits, veggies, flowers and herbs indoors any time of year.

Controlled Environment

With a grow tent, you have complete control over the temperature and humidity levels so you can focus on establishing the perfect growing conditions for any plant you desire. When applying liquid plant fertilizers or chemicals to your plants, you will not need to worry about odors affecting your indoor air quality. They will remain confined to the grow tent.

Keep Pests Out

The closed design of grow tents keeps pests such as white flies, aphids and spider mites away. Pest control with a grow tent is nothing compared to the issues many gardeners run into when growing outdoors. As long as you keep your tent closed, pests will stay out.

Get Lighting Right

Match the size of your lighting fixtures to the size of the tent and cooling ability. The right lighting will allow plants to maximize their growing potential. Fully utilizing your lighting saves energy and further reduces the costs of being an indoor grower.
Today 's Recommendation - Grow Tent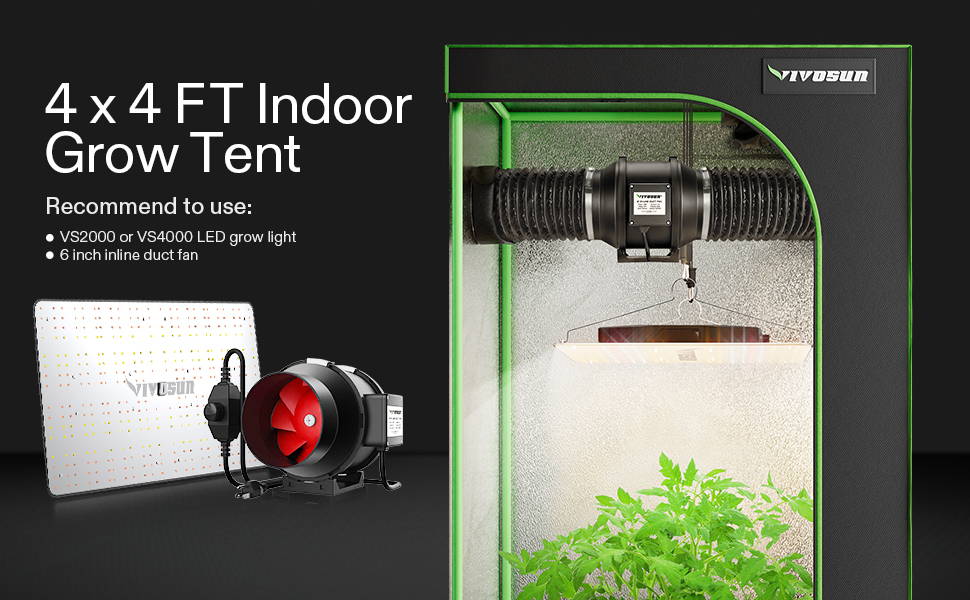 Keeps All Light In

VIVOSUN Hydroponic Mylar Grow Tent blocks all light from escaping and is lined with 100%-reflective Mylar to boost the output efficiency of your setup; No need for additional flaps or tape, just zipper the black lining to create a light-proof seal

Extra-thick, Stands Sturdy

Supported with strong metal poles, the top-quality 340 g. Oxford fabric tent is tear-proof and double-stitched for perfect light blockage, while the inside is lined with non-toxic PE material that's safer for your plants

Easy Observation

Don't throw out your back bending over to check on your plants; Our easy-access door unzips smoothly, and the observation window makes it easy to peek inside without disturbing your set-up

Fast Installation

Our grow tents are easy to install even if you've never done anything like it before: no tools needed; Unrivaled craftsmanship and materials make VIVOSUN's Hydroponic Mylar Grow Tent the best choice for professional and amateur growers alike

Variable Functions, More Options

We pride ourselves on delivering the best selection of grow tents at various sizes and affordable prices; We have several different types of Grow Tents - Standard/2-in-1/Roof/Gray Grow Tent for you to choose from