A seedling heat mat, also known as a propagation mat or germination blanket, is a thin layer of flexible plastic that contains a wire heating element. It is used for starting seeds and cuttings to encourage faster growth before transplanting.
A seedling heat mat is necessary to use when starting seeds and cuttings. It provides a uniform heating source so that the soil has equal temperature throughout.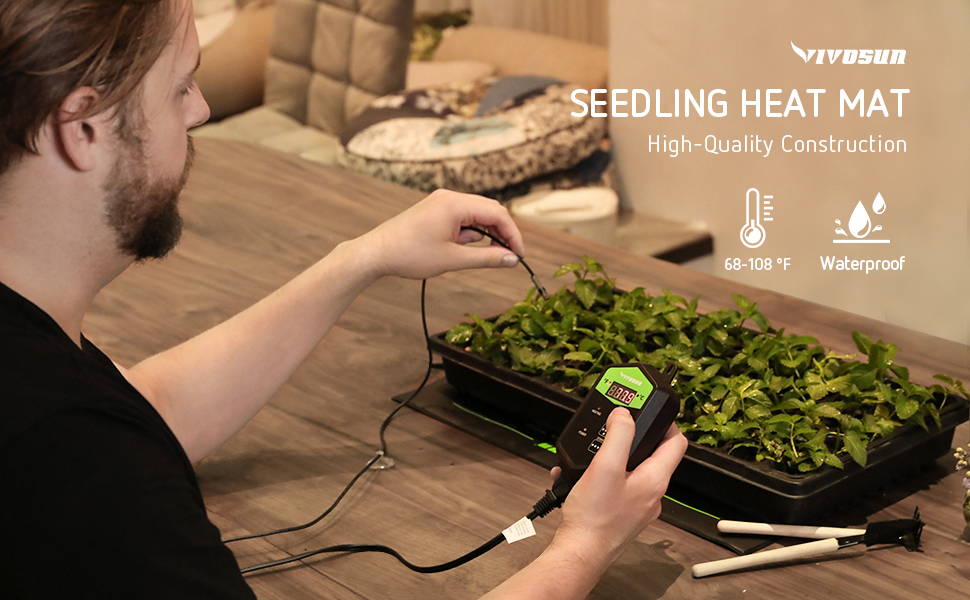 What to consider when choosing a Seedling Heating Mat?
Size

Seedling heat mats are available in different sizes with smaller ones that tend to warm up less space, but also work at a slower rate.

Temperature Range:

Look for a seedling heating mat that has an adjustable thermostat. This allows you to control the temperature of your heating mat.

Surface Area of Application

Larger sized heating pads are good for larger planters, but you want to make sure that the mat directly heats the soil and doesn't get in contact with your plants.

Ease of useSource

can be electric (which we recommend), but gas-powered heat mats are available as well.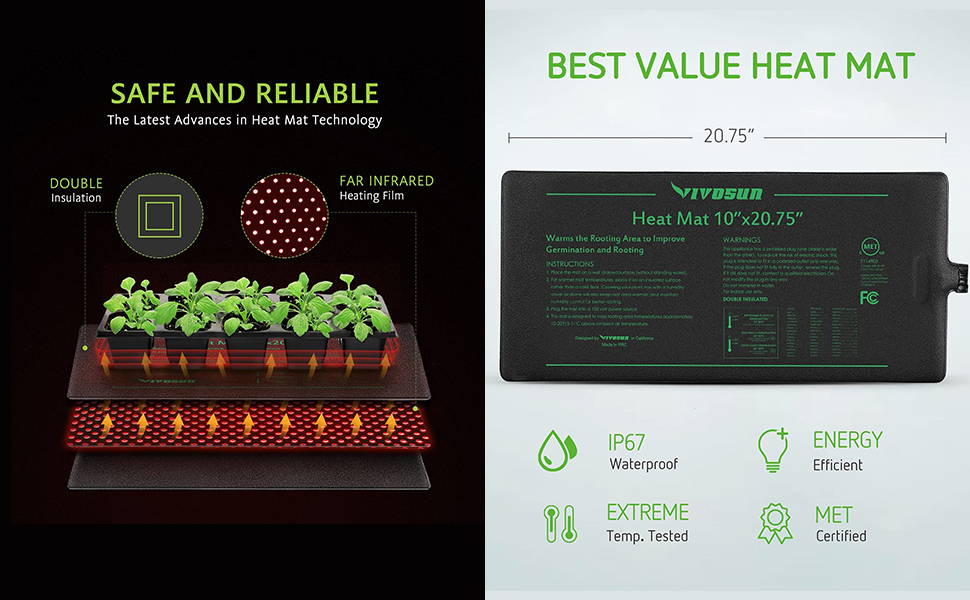 Today 's Recommendation - Heat Mat 10x20.75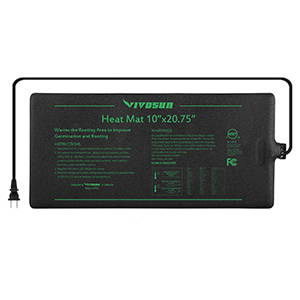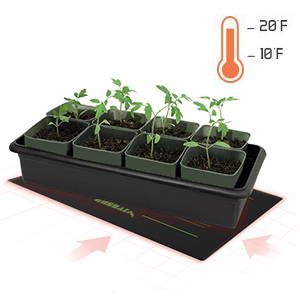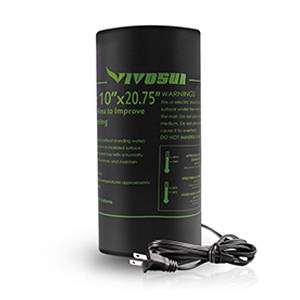 Built to Last
IP67 water resistance means you can scrub the mat clean or wipe up spills without worry.
Energy efficient design: Only uses 18 Watts.

The 10" x 20.75" mat is perfectly sized for a standard 1020 tray
Maintain Temperatures
VIVOSUN's heat-mat technology hits that sweet spot temperature around 10℉-20℉ above ambient air temperature - perfect for seedling starting and cutting propagation!
Keeps a steady temperature and distributes heat evenly, even in the cold (with an insulating layer underneath).
Designed with the Latest Tech
VIVOSUN's upgraded heating film ensures uniform heating and unbeatable durability.
The multi-layer construction prevents this heat mat from overheating or scorching your delicate roots no matter how long you use it.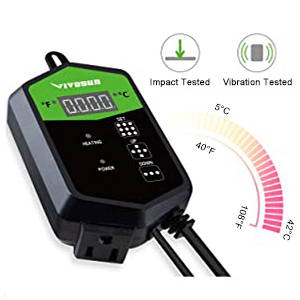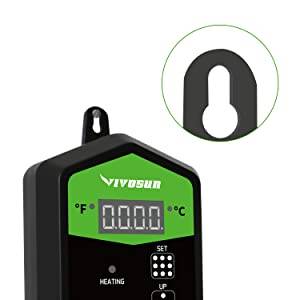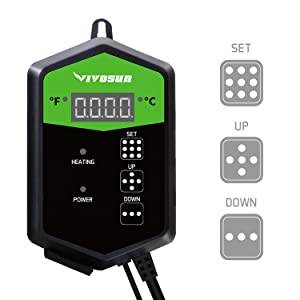 High-Quality Construction
The easy-to-grip hexagon controller is made of extra-fortified plastic and high-quality components.




Compatible with standard North American outlets and plugs: the secure-fit 3-prong grounded socket grips plugs tightly.

Electrical specs: 120 volts/60 HZ/8.3 max. amps/max. wattage 1,000 W.
Install Anywhere
Hang the controller however you want from the eyelet tab: it can hang flush with the wall or from a variety of hook sizes.

The adjustable suction cup lets you easily stick the thermostat probe to a wall or terrarium.

Enjoy more installation flexibility with a 5'10" power cord and 6'5" probe cord.
Zero-Effort Setup & Operation
The 3-button design takes just seconds to operate:
1. To set a target temperature,
Press "SET" once to display the current target temp.
2. Hold "SET" for 3 seconds to set a new target temp.
3. "+" and "-" adjust the target temp.
4. Press "SET" again to confirm
5. Hold "+" to show Fahrenheit6. Hold "-" to show Celsius